Technology Training
Book-A-Librarian
Schedule a free one-on-one appointment with a librarian for technology help or quick training on:
Creating and editing a resume.
Applying for jobs online.
Setting up and using email.
Borrowing eBooks and other digital media.
Learning how to use your laptop.
Transferring pictures from your smartphone or digital camera.
Installing apps on your tablet or smartphone.
And many other topics.
Sessions run up to 45 minutes. Choose a topic depending on your skill level and interest.
Online Training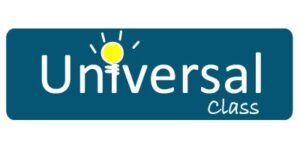 Learn at your own pace and anytime with Universal Class, which offers free computer and software courses. Go to the Universal Class site, and create your account. (Your library card number and PIN are needed to login from outside the library.)  View the full course list here.  Here's a sampling:
For Beginners
Computer Literacy 101, Typing and Keyboarding 101, and Electronics 101
Windows 10
OS X Yosemite
Intermediate to Advanced
Digital Photography 101, Final Cut Pro X, and How to eBay
 Adobe Training
Adobe After Effects, Adobe Captivate, Adobe Edge Animate CC, Adobe Illustrator 101, Adobe InDesign 101, Adobe Lightroom 101,  Adobe Photoshop 101,  Adobe Photoshop Elements 101, and Adobe Premiere 101
Microsoft Training
Microsoft Office 2021
Microsoft Word 2021, Excel 2021, PowerPoint 2021, Outlook 2021, Microsoft Publisher 2021, Microsoft Project 2021, Microsoft Visio 2021, and OneNote for Windows 10
Microsoft Office 2019
Microsoft Word 2019, Excel 2019, PowerPoint 2019, Outlook 2019, Microsoft Publisher 2019, Microsoft Project 2019, Microsoft Visio 2019, Microsoft Access 2019, Advanced Excel 2019
Social Media
Pinterest, Slack for Businesses
Web Development
Creating WordPress Websites, Dreamweaver 101, Intro to CSS, Intro to Javascript, Intro to SQL, Learn HTML – Create Websites with HTML5, JQuery Programming, and MySQL
Websites
Questions?
Visit or call the Info Desk at
847-455-6016 ext. 229
, or email
ask@fppld.org
.