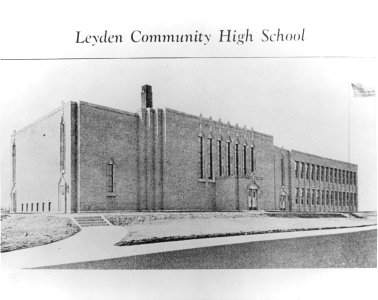 The first high school in Franklin Park opened in 1911. It was located within the old Brick School, and began with 9th grade classes only. In 1913, sophomore and junior levels were added. Students who wished to complete their senior year were required to attend school in Chicago or a nearby township. Free transportation was provided by the Soo Line Railroad.
As enrollment increased, classes were held in churches and in portable classrooms. A petition to build a four-year township high school was unsuccessful. After three referendums, residents voted to have a four-year high school built in Franklin Park. District 212 was organized in 1924. Ground breaking was begun in 1926 and by February 1927 the school opened. By 1930, District 212 had 246 students and 13 teachers. Twenty years later, enrollment reached 1100 students, with 65 teachers.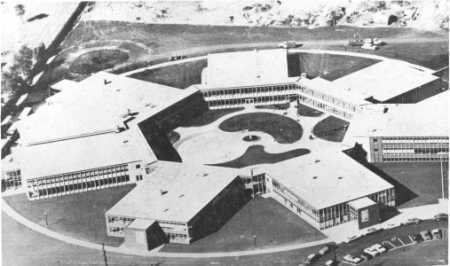 In 1933, 1940, 1945 and 1947 additions were added. In 1959, West Leyden High School was built in Northlake. The original building became known as East Leyden High School. By 1959, the combined schools' enrollment reached 3000 students, with 178 teachers.