Christian and Sophia Schierhorn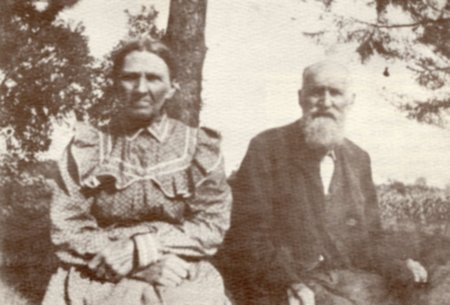 Christian and Sophia Schierhorn came here from Germany in 1850. They built a log cabin on land they purchased at Belmont Ave. and River Rd. (85 acres @ $26.00/acre in 1861, and 7 ½ acres @ $35.00/acre in 1863). Later, a log house was built on this property.
In 1884, they built a spacious, elegant, gingerbread style home. Christian owned a Horse and Cattle farm, which often traded with Chief Alexander Robinson. In 1878, the Chicago and Pacific Railroad (later known as the Milwaukee Railroad) was granted permission from Mr. Schierhorn to run railroad tracks through his property, enabling the connection between Chicago and Franklin Park. In 1886, he allowed the Chicago and Wisconsin Railroad (Soo Line) to go through his property. Christian's brother Henry settled 88 acres on Grand Ave. near Washington St. in 1850.