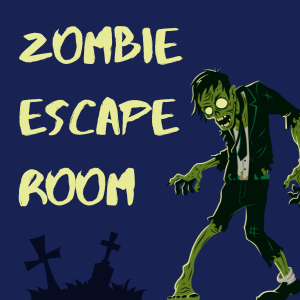 This program is for Grades 3 & Up only  — Registration is Required.
World-renowned zombie scientist, Dr. Pepper, was bitten by one of her specimens! With the help of her lab assistant, River Hallowell, follow the clues to break into the Laboratory and create the antidote before time runs out!
The Zombie Escape Room will only last 30 minutes per session.
Please register for only ONE of the time blocks below.
Limit: 5 kids per session