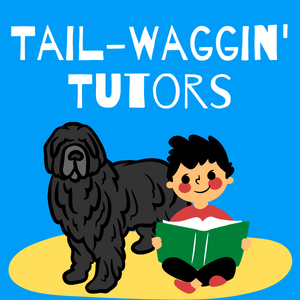 Grades: Preschool – 5th
Come and practice your reading skills with Bailey, the Certified Therapy Dog! Be prepared for a kiss and cuddle from the 2 year-old Newfoundland!
This program is full. Please check the program calendar for upcoming Tail Waggin' Tutors on: June 1, August 4, September 8, and come see Bailey at our end of the Summer Reading Block Party on Saturday, July 30, 1 PM – 3 PM!