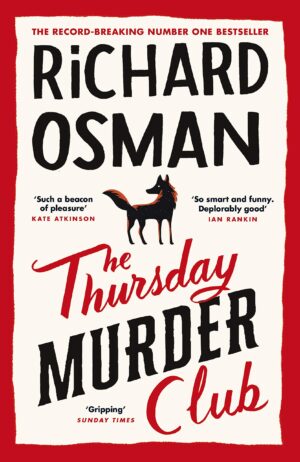 Registration is required.
Join us for the Popular Page Turners Book Club for an evening of engaging conversation discussing books in our favorite genres and areas of interest!
We will be discussing The Thursday Murder Club, by Richard Osman
In a peaceful retirement village, four unlikely friends meet weekly in the Jigsaw Room to discuss unsolved crimes; together they call themselves The Thursday Murder Club. Elizabeth, Joyce, Ibrahim and Ron might be pushing eighty but they still have a few tricks up their sleeves.
When a local developer is found dead with a mysterious photograph left next to the body, the Thursday Murder Club suddenly find themselves in the middle of their first live case. As the bodies begin to pile up, can our unorthodox but brilliant gang catch the killer, before it's too late?
Pick up this book on October 20 or later.
No Fields Found.