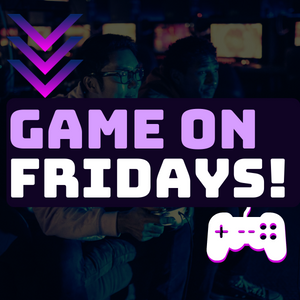 Teens Grades 6-12 
Every other Friday (4/7, 4/21, 5/5, 5/19, 6/2, 6/16, 6/30)
Join our video game program to play new and classic games. We'll also have board games and refreshments ready!
Grades 9-12 are eligible to join our Discord server. Play, talk, and game with others virtually. Sign-up below and we'll send you a Discord invite link.
NOTE: Discord rules must be read and followed, Discord members are responsible for their actions and online safety.