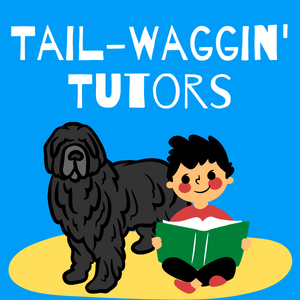 Grades PreK – 5th
Come and practice your reading skills with Bailey, the Certified Therapy Dog! Be prepared for a kiss and cuddle from the giant 3-year-old Newfoundland!
Tail Waggin' Tutors gives kids the chance to practice their reading skills in a judgment-free space. Each child is given a private 10-minute session in which they are encouraged to read to Bailey a book of their choice. There will be 8 time slots given on a first-come, first-serve basis. Patrons must check-in at the KC desk in order to secure their timeslot and be ready when it is their turn.
Please contact Kids Crossing if you have any questions!
Register to be on the Tail-Waggin' Tutors email list!
No Fields Found.