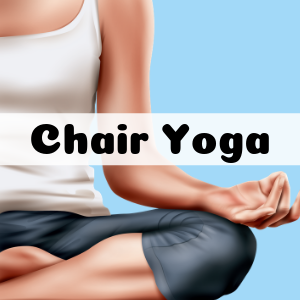 Registration is required – We will email you the Zoom & phone information the day before the program date.
Chair Yoga classes are wonderful movement opportunities for any adult with limited mobility who wants to increase and maintain flexibility. Participate virtually with Susan Wilkens of Dancing Cranes Yoga in Riverside through Zoom or by phone.
Don't have access to a computer or device with video? Call in to the class instead: 312-626-6799. You will need to turn up your phone volume and put the phone on a surface close to the chair you'll be using.
No Fields Found.